New Zealand Certificate in Animal Technology (Level 5) Rural Animal Technician
New Zealand Certificate in Animal Technology (Level 5) Rural Animal Technician Strand NZ2490
Subject to NZQA Approval
Level 5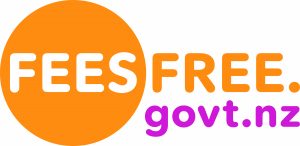 If you're already working with animals and want to make large animals like horses, deer, pigs, cows, goats and sheep your specialty, then this course takes you to that next level.
This programme covers large animal anatomy and physiology, breeding and feeding, health and wellbeing along with many other tasks that will allow the graduate to work as a Technician in conjunction with a veterinarian.
Graduates will be able to
Supervise work in client business interface of animal related facility
Maintain the health and husbandry of animals in a rural environment
Perform technical tasks for the maintenance of animal health and welfare in the rural setting
Apply knowledge of pharmacology and current law, to dispense and administer animal remedies
Collect and/or test diagnostic samples and/or prepare samples for dispatch
Start Date(s)
February and July
Duration
40 weeks
Times
Fulltime 5 days per week.
Study Method/Location
Study is a mixture of online and classroom based. (Student must be able to attend class a minimum of one day a fortnight). Our North Island Classroom is based in Whanganui. Our South Island Classroom is based in North Canterbury.
Price
Fees free eligible. Contact us for a price if you are ineligible for Fees Free.
Leads to a Job As
On-farm technician, working alongside a rural vet
Or More Study
NZ Diploma in Rural Animal Veterinary Technology (Level 6)
NZ Diploma in Veterinary Nursing (Level 6) Equine or Companion Animal Strand
NZ Diploma in Animal Healthcare Technology (Level 6) Canine or Equine Rehabilitation Technology or Equine Dental Technology Strand
Course Brochure