Education to Employment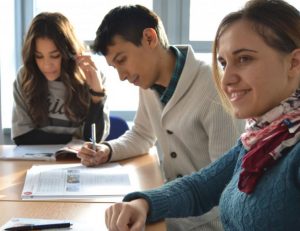 Find a pathway from education to employment
Exposing, educating and exciting our next generation on their career pathways and further education opportunities.
Our Education to Employment programme aims to help school students find their pathway from education to employment (or training).
We work with our regional secondary school to promote vocational pathways to Year 9 to Year 13 students, and strengthen the relationships between schools and businesses and industry, future employers and  their future employees.
The services we provide include:
Transition planning for Year 9 to Year 13 students
Employment opportunity brokerage
Exposing students to career pathways and pathway planning resources – by running and supporting school participation in career fairs/expos
Building a pool of mentors that can support school leavers that have gained employment, up to 12 months after leaving school
Sharing information and collaborating across the Education-to-Employment network
Call 0800-348 8215 to be put in touch with one of our Education to Employment brokers.