Next Generation Carpentry
New Zealand Certificate in Construction Trade Skills (Carpentry) Level 3 NZ2834
Level 3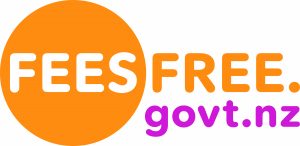 We've all heard there's a shortage of qualified builders and carpenters so why not make the most of this and get qualified!
This programme will teach you to talk the talk and walk the walk, from the ground up to the roof in the construction trades sector.
It all starts with good communication, working safely, understanding requirements, product and tools knowledge and then completing the task at hand.
Hands-on is the best way to learn! And we get you out working in the industry gaining genuine experience.
After successfully completing Level 3 you can pathway on to a Level 4 Carpentry programme to finish your Apprenticeship. By this time you will be part of the sector and have developed your own networks. You'll be on your way to a long and positive career!
Graduates will be able to
• Use carpentry tools and machinery
• Read and use building plans
• Apply theoretical knowledge to projects
• Work competently
Start Date(s)
February 2022, enrolments any time during the year
Duration
41 weeks
Times
Fulltime
Price
Fees Free! (Normally $3,435.01 incl GST for NZ residents)
Leads to a Job As
a labourer or an apprentice.
With additional training and/or experience may go on to further roles in the construction industry such as carpenter, joiner, plasterer, painter or roofer.
Or More Study
Course Brochure
Programmes