New Zealand Certificate in Animal Care (Companion Animals)
New Zealand Certificate in Animal Care (Fish, Horses, Companion Animals, and Lifestyle Block Animals) (Level 3) 2487
Level 3
Animals are such an important part of our lives, and taking care of them is a fast-growing industry for employment. Whether you want to be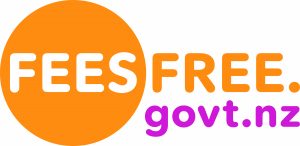 handling animals or working in a place that deals with animals, this course is for you!
Companion Animals will provide you the skills to care for dogs, cats, rabbits, birds and all sorts of pets. You could end up working at a vet clinic, the SPCA, a pet shop, kennels, pet groomers – the options are endless!
Free for all who enrol
Delivered mostly online
Study while working
Part time and full time options available
Graduates will be able to
comply with all regulatory requirements and relevant industry codes of practice for animal care
respond to normal and abnormal health and behaviour in animals
assist with the day to day care of animals
Start Date(s)
February, May, July, October.
Duration
22 weeks full time or a part time option is available.
Times
You choose the time of day you study. Allow up to 35 hours a week if you are studying full time.
Study Method/Location
Delivered mostly online. Students are welcome to attend class regularly if they need help. North Island classroom is based in Whanganui. South Island classroom is based in North Canterbury.
Price
Fees free eligible. Contact us for a price if you are ineligible for Fees Free.
Leads to a Job As
Assistant in pet stores, animal rescue centres, pet grooming, animal day care, greyhound racing kennels, animal breeders, animal training, boarding facilities,  aquarium services, or become a lifestyle block owner.
Or More Study
NZ Certificate in Animal Healthcare Assisting (Level 4) Companion Animal, Equine, or Rural Animal Strand
NZ Diploma in Rural Animal Veterinary Technology (Level 6)
NZ Diploma in Veterinary Nursing (Level 6) Equine or Companion Animal Strand
NZ Diploma in Animal Healthcare Technology (Level 6) Canine or Equine Rehabilitation Technology or Equine Dental Technology Strand
Course Brochure