Next Generation Animal Care Technology (Companion Animals)
New Zealand Certificate in Animal Care (Fish, Horses, Companion Animals, and Lifestyle Block Animals) (Level 3) 2487
Level 3
Animals are such an important part of our lives, and taking care of them is a fast-growing industry for employment. Whether you want to be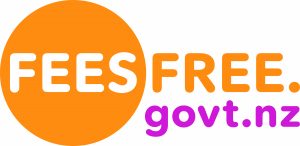 handling animals or working in a place that deals with animals, this course is for you!
Companion Animals will provide you the skills to care for dogs, cats, rabbits, birds and all sorts of pets. You could end up working at a vet clinic, the SPCA, a pet shop, kennels, pet groomers – the options are endless!
Graduates will be able to
comply with all regulatory requirements and relevant industry codes of practice for animal care
respond to normal and abnormal health and behaviour in animals
assist with the day to day care of animals
Start Date(s)
February 2021 with enrolments any time during the year
Duration
22 weeks
Times
Fulltime 5 days per week
Price
Companion Animals $3,679.43 (incl GST for NZ residents)
Leads to a Job As
Assistant in pet stores, animal rescue centres, pet grooming, animal day care, greyhound racing kennels, animal breeders, animal training, boarding facilities,  aquarium services, or become a lifestyle block owner.
Or More Study
Next Generation: Rural Animal Technician (Large Animal) Level 5
Next Generation: Veterinary Nurse Assistant (Companion Animals) Level 5
Course Brochure